YOU ARE HERE: zharth.net / Zharth's Classic Rock (Radio Show)
---
Zharth's Classic Rock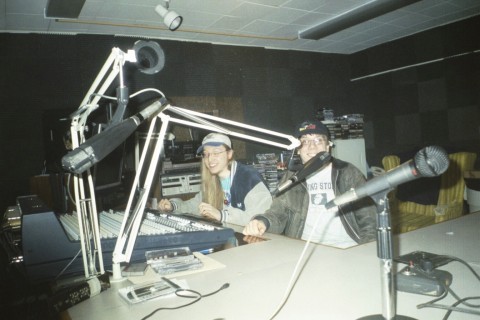 College Radio Program
2002-2006
---
Information
Summary:
Zharth's Classic Rock is a radio program I hosted on the college radio station (90.5 FM WVBU Lewisburg) during my four years at Bucknell University. My show ran once a week for 2-2.5 hours a show every semester until graduation. Most of my shows were characterized by a specific theme, and some of them, especially in the later semesters, were special presentations of artists or bands that I had taken extra effort to research and present in a detailed manner. You can view playlists from most of my shows below, so feel free to browse and I hope that my shows capture your interest - they were definitely fun to put on!

Click here for a more detailed history of my show!
Click here to view the internet flyer for my radio show!

If you're interested in what WVBU has to offer now, check out their website or listen to the station online!

Station ID
---
Playlists
---